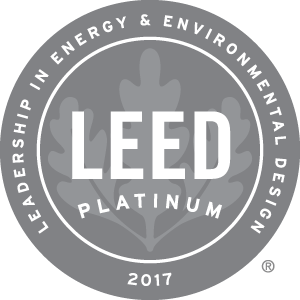 LEED or Leadership in Energy and Environmental Design, is a certification process that was set up by the U.S. Green Building Council (USGBC) to certify green homes. LEED details the code that all architects, builders, developers and subcontractors follow when designing and building a home or structure. There are four levels of LEED certification; Certified, Silver, Gold, or Platinum.
When Zobrist Design Group builds your home for LEED certification, we follow the guidelines to attain points throughout the process that add up to one of the four levels of certification. There are nine areas measured by LEED according to the USGBC. They are:
Sustainable Sites
Water Efficiency
Energy and Atmosphere
Materials and Resources
Indoor Environmental Quality

Location and Linkages
Awareness and Education
Innovation in Design
Regional Priority
There are many benefits for building green; environmental, economic, social, and a possible tax abatement in  the city of Cincinnati, Ohio. As per the City of Cincinnati, the LEED-CRA residential tax abatement is for people that build a new home or substantially renovate their existing home. To receive this benefit, projects must receive LEED certification from the U.S. Green Building Council (USGBC).